From initial consultation through to aftercare advice. Our holistic approach to creating and maintaining beautiful hair is unique. We explain how products work and how to use them effectively.
XIV's hair and beauty services are founded on a huge amount of experience. We remain sharp by training with industry leaders and only invest in quality products.
Visiting a good salon is as much about time out for self care it is about beauty. XIV offers a welcoming space in which to relax, and a promise that you will leave feeling refreshed and looking great.
Our continued investment in education enables XIV Salon to provide the very latest hairstyling and beauty techniques. That, coupled with premium products and a desire to give you our all, ensures you are in very capable hands. Be our guest and relax in an industrial-chic space and experience a city-salon vibe right here in Rishworth.

Honesty. Trust. Respect.
We go deep, exploring everything from style and colour suitability to the overall health of your hair. Tell us your desired look and we will share our knowledge of what services will achieve it. We are honest about the results you can expect.
Your expert stylist will design a bespoke service, advising on upkeep and regime. Together we will identify what maintenance plan is realistic and practical for your lifestyle. And we will make sure you know what to do (at home) to maintain hair perfection.
No jargon. Just simple, honest advice.
We pass on the good stuff.
Giving a little high-five when we see someone doing something awesome. A pat on the back for trying something new. Or simply for growing.
We are not about comparisons with others. We are about sharing.
So we strive to pass on the good stuff. To enrich the lives we touch.
And to say "you handled that well… respect".
Keep the karma flowing.
You're a big deal.
Confident and successful, you rock understated capability.
You like nice things and can afford to treat yourself to a little self-care.
Always busy, yet always having time for others, you juggle work and home life.
And you make it look easy.
Sometimes you like to chat. Other times you need headspace. Time to think. We get that.
Your visit to XIV is a chance to chill.
You are in safe hands.
Approachable and down-to-earth, we are positive people.
Sharing knowledge and skills has empowered every member of the XIV tribe.
Today we are the best we can be. Tomorrow, we'll be even better!
With energy and enthusiasm we go above and beyond.
Welcome to our tribe.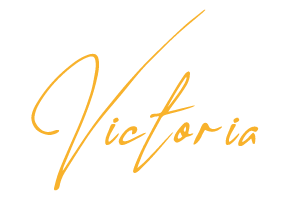 Principal Stylist. Colour Master Accredited.