I'm so excited to welcome a new member to our tribe!
Beauty and massage therapist Emily has a wealth of experience in all aspects of professional make-up, beauty treatments and massage. Find a full list of beauty treatments below including acrylic nails, nail art, brows, lashes, full body massage, waxing, facials and make-up for special occasions.
Book your beauty treatment and a relaxing Hot Stones massage in our brand new Ripponden beauty spa today.
Lots of love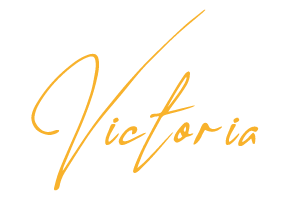 Mani/Pedi & Gel – £26
Luxury Mani/Pedi – £35
Gel Removal – £5
Acrylics Full Set – £35
Acrylic Infill – £22
Acrylic Removal – £12
BIAB on Natural Nails – £35
Pre-fanned Russian Lashes – £40
Individual Lashes – £40
LVL – £30
Lash Tint – £10
Brow Wax & Tidy – £7
Brow Wax & Tint – £12
HD Brows – £25
Brow Tint – £10
Luxury Enzyme Facial – £40
Deluxe Facial – £30
Express Facial – £20
Lip Wax / Chin Wax – £7
Underarm Wax – £15
Full Leg Wax – £22
Half Leg Wax – £16
Bikini Line Wax – £15
Indian Head Massage – £40
Hot Stones Massage (full body) – £40
Hot Stones Massage (back & shoulders) – £35
Hot Stones Massage (facial) – £25
Hands On Massage (full body) – £40
Hands On Massage (back & shoulders) – £30
Make-Up (all occassions) – Price on consultation
Start with a wonderful salt sea scrub to exfoliate and refresh your hands. Then enjoy a blissfully rich, moisturising cream massaged into your hands and arms to replenish the skin. Next, nail shaping and cuticle care with beautiful oils to encourage healthy nail beds and strong growth. Finish with a polish of your choice.
Relax in the ultimate designer massage chair and experience a wonderfully invigorating foot spa. Feel your feet de-stress as they soak, then sit back whilst any hard skin is removed. Enjoy the re-charging effect of a sea salt exfoliating scrub before a leg and foot massage with rich deep moisturising cream to soothe and replenish skin.
Nail shaping and cuticle care with wonderfully fragrant oils will encourage healthy nail beds and finish with a polish of your choice.
WELL GROOMED MAN
Manicures for men. Exfoliate with refreshing sea salt scrub to refine skin. Hand & arm massage with rich moisturising cream to replenish skin. Nail shaping. Cuticle care using oils to encourage healthy nail beds and growth.
Pedicures for men. Relax in our massage chair with foot spa. Foot soak. Hard skin and callus removal. Sea salt scrub. Nail shaping & cuticle care. Leg & foot massage using rich moisturising cream.
Combine treatments in one visit – pedicures, manicures, barber saloon, beard sculpt, cut-throat razor wet shave…
Lynda Turner, a former senior nurse, worked in the NHS for over 12 years before moving in to medical cosmetics. She has a vast amount of experience and has trained to Master Class in dermal fillers and anti-wrinkle injections with industry leading trainers.
Lynda, who also boasts a Prescribing qualification, offers skin peels, Mesotherapy, Microdermabrasion, Sclerotherapy (removal of leg veins), Thermavein (removal of thread veins in the face and body) and treatments for scars, acne, rosacea and hair-loss in both men and women.
SEMI PERMANENT MAKEUP
Joanne Sutcliffe has been a permanent cosmetic makeup artist for more than 14 years. She is Silver qualified and has trained with world renowned permanent makeup artist and micro-blading expert Karen Betts of Nouveau Contour. Joanne specialises in brows, eyes and lips.
Permanent makeup (also referred to as cosmetic tattooing or micropigmentation) is a range of treatments such as eyebrow micro-blading, permanent eyeliner, lip blushing and lip outline tattooing. All achieve a beautiful, natural look which imitates conventional makeup with none of the hassle of daily application.