Lets get the boring bit out of the way……..Every new colouring service requires an allergy test at least 48 hours prior to the service and we provide this during your free consultation service so if you are new to us, be sure to book a consultation first.
Cancellation Policy – We politely request 48 hours notice to cancel an appointment. Any less and a fee of 50% of your scheduled service applies.

If it's your first visit, welcome to XIV. If you are a returning guest, welcome back gorgeous!
I'm Vix, proud owner of this salon and master of my craft. I have dedicated years to the art
of beautiful hair, training continually with industry leaders. With no small degree of
innovation, my team and I promise you the best colouring and cutting methods available
today.
You are the centre of our attention. Most of our guests are very busy people and whilst they enjoy every minute of attention they receive, their time is precious.
Browse through our services. Choose your new look. And let them stare.
With love.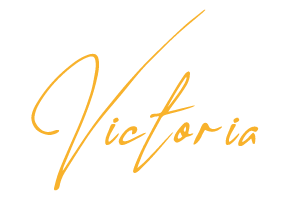 Healthy, shiny, manageable hair. A range of treatments designed to add moisture and protein to your locks.
KERASTRAIGHT ULTIMATE SERVICE
This is a smoothing treatment for frizzy, unmanageable hair and lasts up to 3 months.
KERASTRAIGHT ULTIMATE 30 DAY INTENSE BOOST
Also known as the 30 day blow dry. A Kerastraight treatment which gives a boost of moisture or protein dependant on what your hair needs and lasts up to 30 days.
JOICO
Joico K-Pak 4 Step (Includes Blow Dry). A four-stage treatment with a massive moisture boost for dry or damaged hair.
INNOluxe SUPER SERVICE (Includes Blow Dry)
Rebuilding hair from the inside you can see and feel the difference on the outside and it's all thanks to some seriously game changing protein technology.
STYLING & CURLS ON DRY HAIR
Ladies Cut & Finish
Re-design
Young Ladies (11-16 yrs) Wash, Cut & Finish
Bouncy Blow Dry
Hair Up
Stay & Play
Bridal Hair
Hair Extensions
Beach Waves
Loose 'S' Shape Curls
Hollywood Curls
XIV has taken traditional, often lengthy colouring methods and developed our unique house style.
By combining techniques such as balayage, foiliage, lightening and colour melting we have revolutionised treatments. The resulting bespoke service produces luxuriously rich blends without the need for hours in the chair.
These hybrid techniques are taught and underpinned in everything we do here at XIV. So you will always get consistent results no matter which stylist you choose.
This is a freehand painting service to lift the hair before glossing over the top. Totally bespoke, each individual balayage is different and tailored to the look you want. Placement of the lights and more importantly where we leave the depth, is paramount to the overall look. The best part is once it's done, the maintenance is minimal. Balayage can last up to 12 months before needing a top up! We would only need to see you in between for a glossing service.

XIV Showcase Balayage
Full head painting service.
Midi Balayage
For those who have had a previous balayage and need a top up.
Sunkissed Balayage
For those who just want a little pop of colour in their hair, like the sun has naturally lightened it.
HIGHLIGHTS
Platinum Lights
Full head of back to back baby-lights foils. For those who only want to see blonde, blonde, blonde!
Blonde Me Full & Blonde Me Half
Our version of highlights (and low lights if required) using different techniques to traditional methods.
Colour Marble
Blending different colours to add dimension and depth.
Pop Me
A freehand or foiling technique for those who don't want a drastic change but just a little pop or face-framing.
DIRECT COLOUR APPLICATION
Full Canvas Colour (Long)
Full Canvas Colour (Short)
Canvas Re-touch (Roots)
GLOSSING SERVICES
Global Gloss/Toner
This is a global toning service, one colour all over.
Root Tap/Root Stretch/Melt
Toning with several colours to create a bespoke lived-in look.
INNOluxe in colour
Added to the colouring process INNOluxe will turbo boost your hair, rebuilding bonds right into its structure.
Full service without the blow dry for those short on time. we can only offer existing clients this service all initial colours need to be dried off to check results.
XIV express canvas retouch
XIV express global gloss
XIV express pop me
XIV express root tap/melt & gloss
Treat me express (INNOluxe)
Treat me express (Joico 4Step reparative treatment)
Treat & tone (INNOluxe)
Treat & tone (Joico 4Step)
Allergy testing is required 48 hours prior to any colouring services for new guests.
Our consultations are complimentary and cover allergy testing, suitability,
desired outcome and a maintenance plan.
Beautiful hair begins with the cut. Great style transcends colour, length, age and fashion. If you can't look in the mirror without smiling, we've done our job!
Bobs, lobs, crops and curls, we do it all. Choppy texture or sleek and smooth, whatever your preference our scissors are sharp and we are primed. Speak to one of our experts today.
For your big day, corporate event, prom or party, we have a team of experts to help you look polished and perfect. Don't forget to ask about beauty, manicures and aesthetics too!
Whether you are blonde, red, brunette or unicorn we customise every colour to suit your personality, lifestyle and budget.
Employing the latest Colourmaster Accredited techniques and colour formulas, we make sure your tones, tints, hues and highlights are completely bespoke.
Slicing, contouring, balayage or perfect foil placement, our colour experts wil work with you to produce your perfect service and a maintenance plan so you know where you are every step of the way on your colour journey.  We have the skills and science to push the boundaries of colouring.
Women spend a lot of time (and money) achieving the perfect colour, only to have it fade fast. Did you know that choosing the right treatment can make your colours last longer?
Our hair needs a mix of protein and moisture to be healthy and strong. Our stylists are trained to understand how to assess your hair's needs. We know the right products use to lock in your colour, keep your hair strong and looking salon fresh in-between visits.
Book a free consultation now.